How do I search for or exclude specific recipes?
Once you are in your Recipe Box, you will find search bar at the top of the page.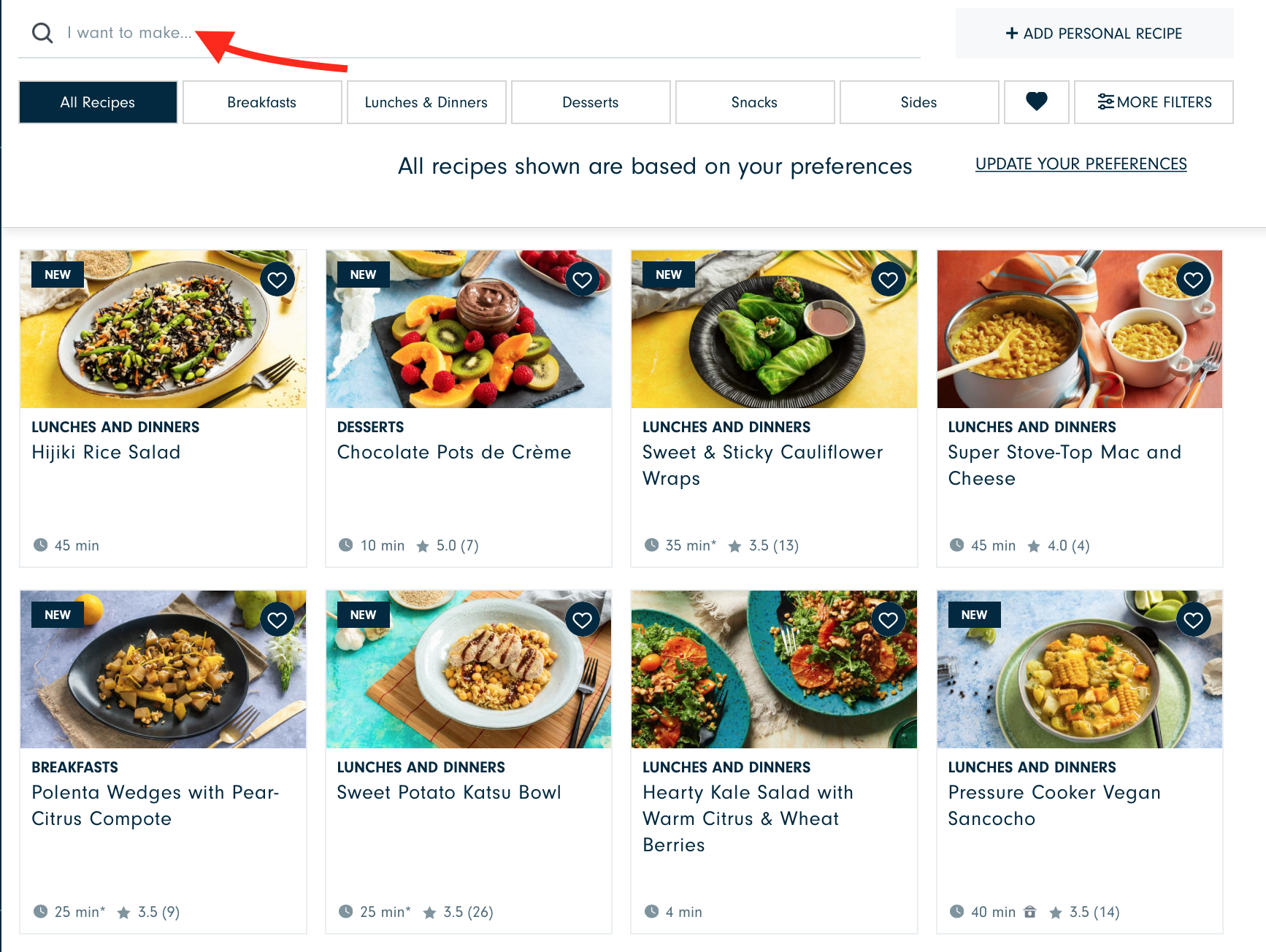 From there, you can search by ingredient, cuisine, recipe title, or another keyword. Searches work best when you search for general terms (e.g., potato vs. russet potato).
If using a mobile device, please click the magnifying glass search button and then enter keywords into the search bar.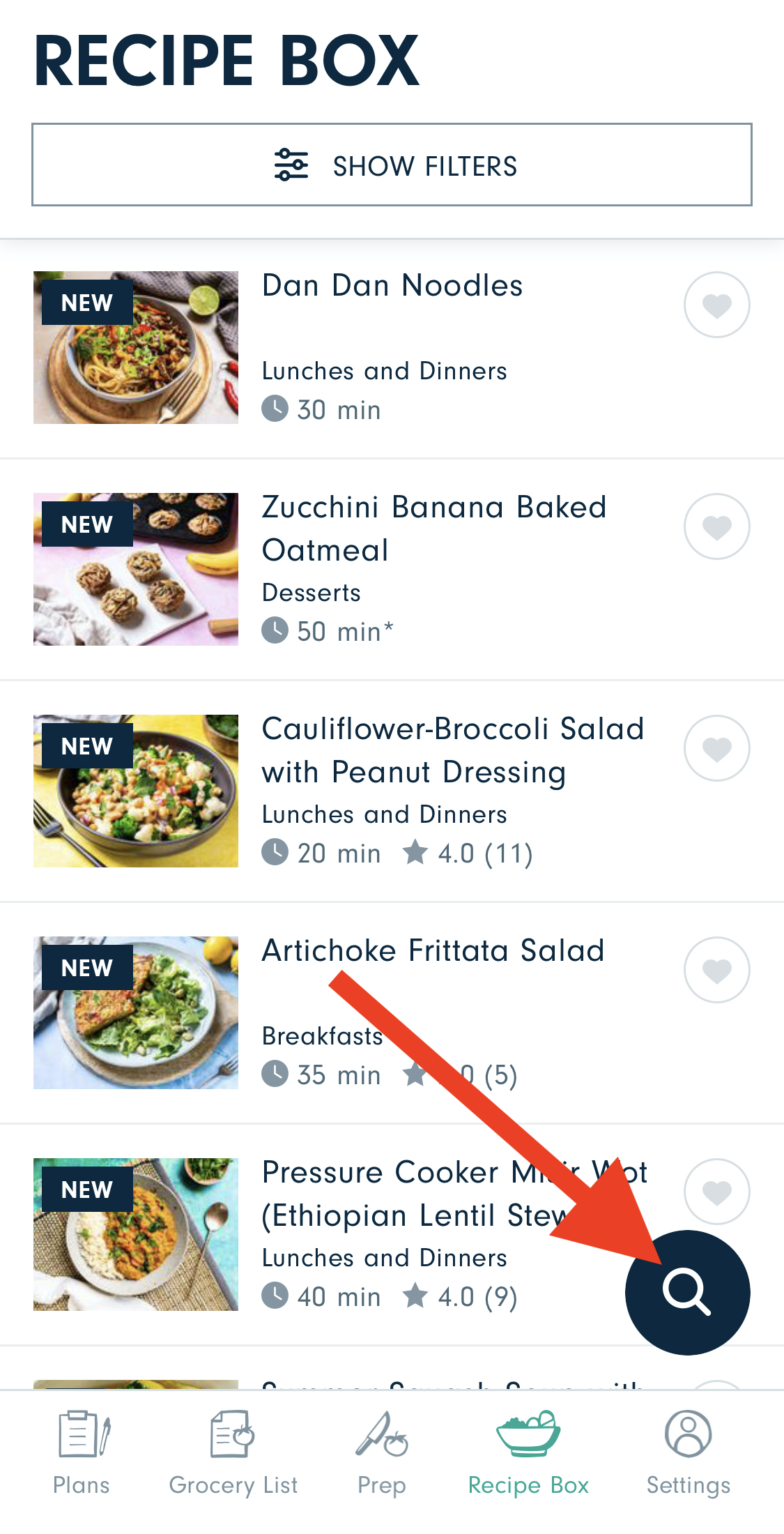 You may use multiple search and/or exclusion keywords. The more you use, the narrower your search. Some examples:
indian chickpea curry
potato spinach carrot
-mushroom -eggplant -tomato -potato (this will bring up recipe options without the exclusion keywords)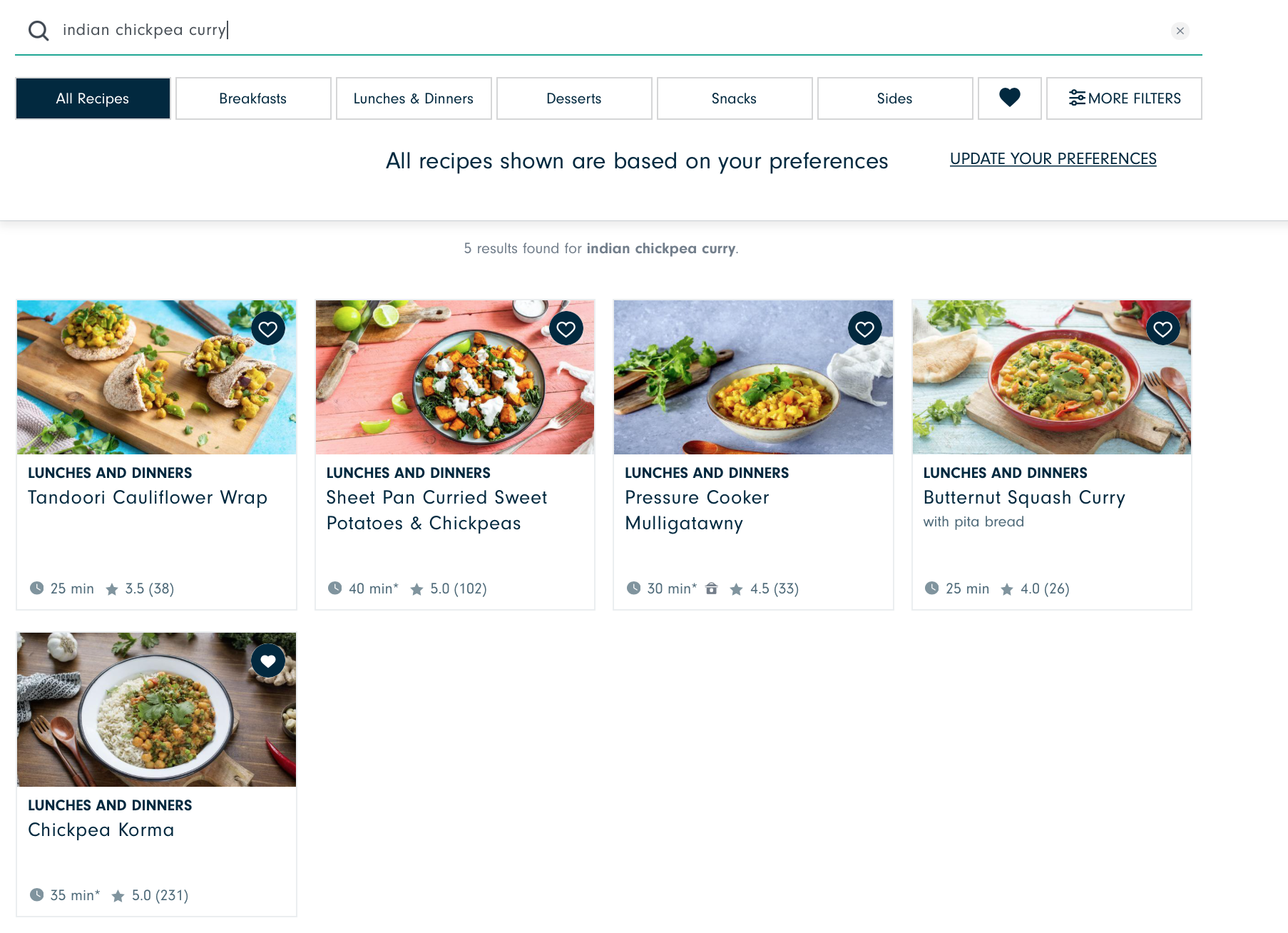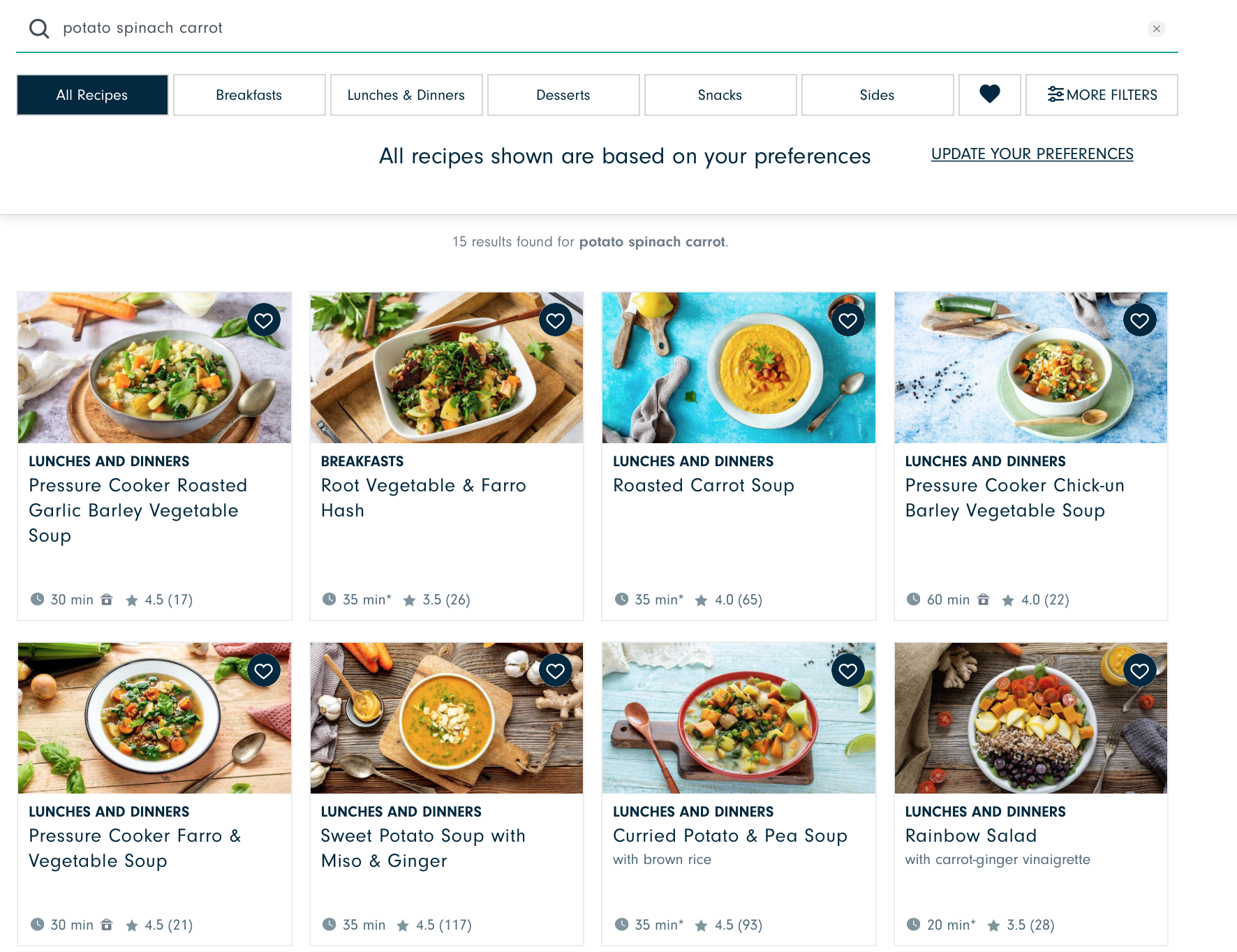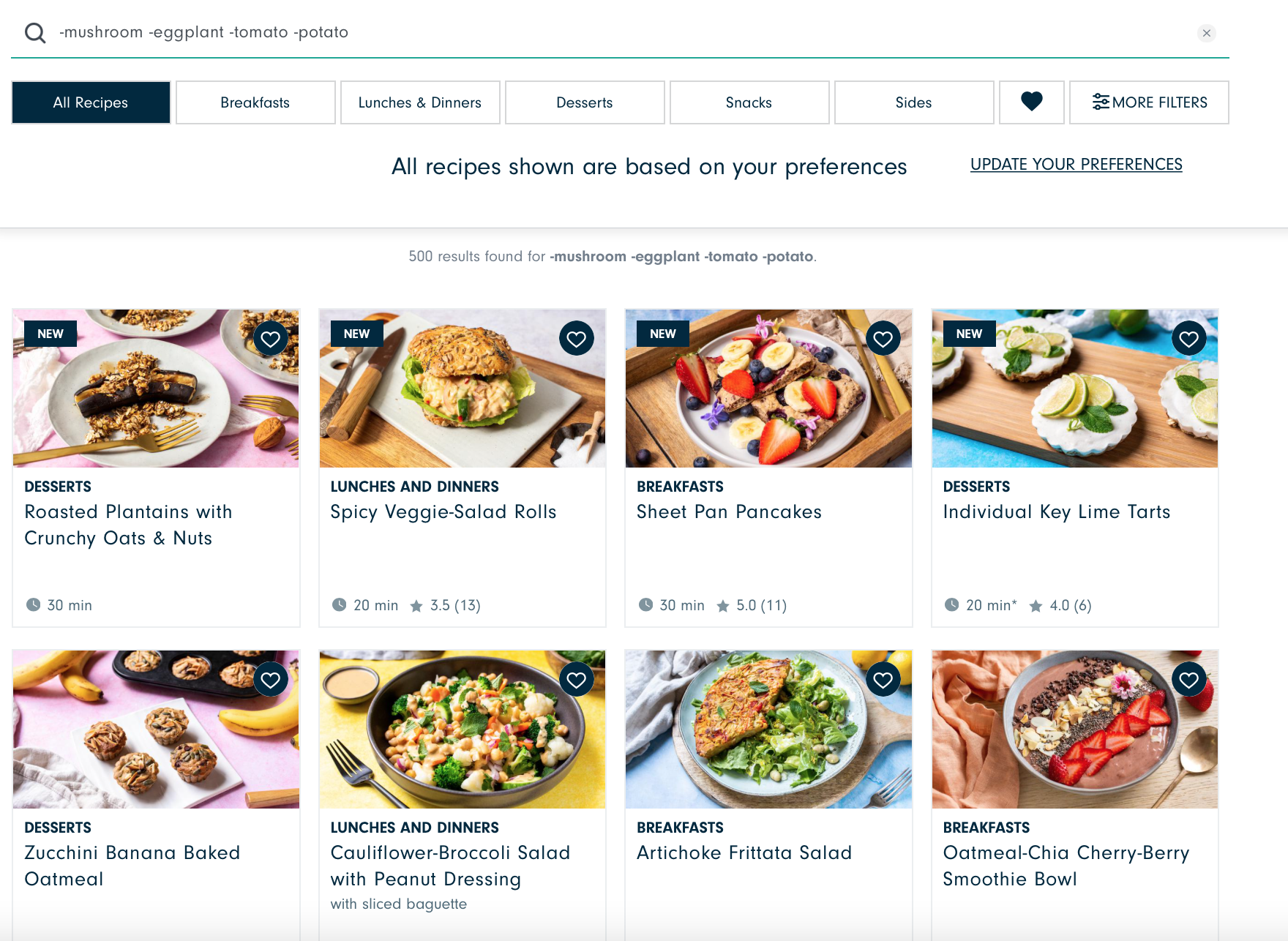 For further recipe filtering, you can learn how to use the "More Filters" button here.
---
---