I'm looking for quick and easy recipes. Help!
Good news! In the midst of the 1400+ recipes featured in your Recipe Box, you'll find an abundant variety of meals of all types & cuisines - those which are uniquely creative and those which are simpler overall.
When in your Recipe Box, click "More Filters" to bring up the many filtering/sorting options for finding recipes you're seeking. Move the "Duration" slider to better fit the timing you're seeking. You'll find recipes with a shorter cook/preparation time here (and those will include quick & easy meals).
Please note that these times shown reflect having the Weekend Prep tasks already done. The "Additional Filters" will include a "No Weekend Prep" filter, as needed.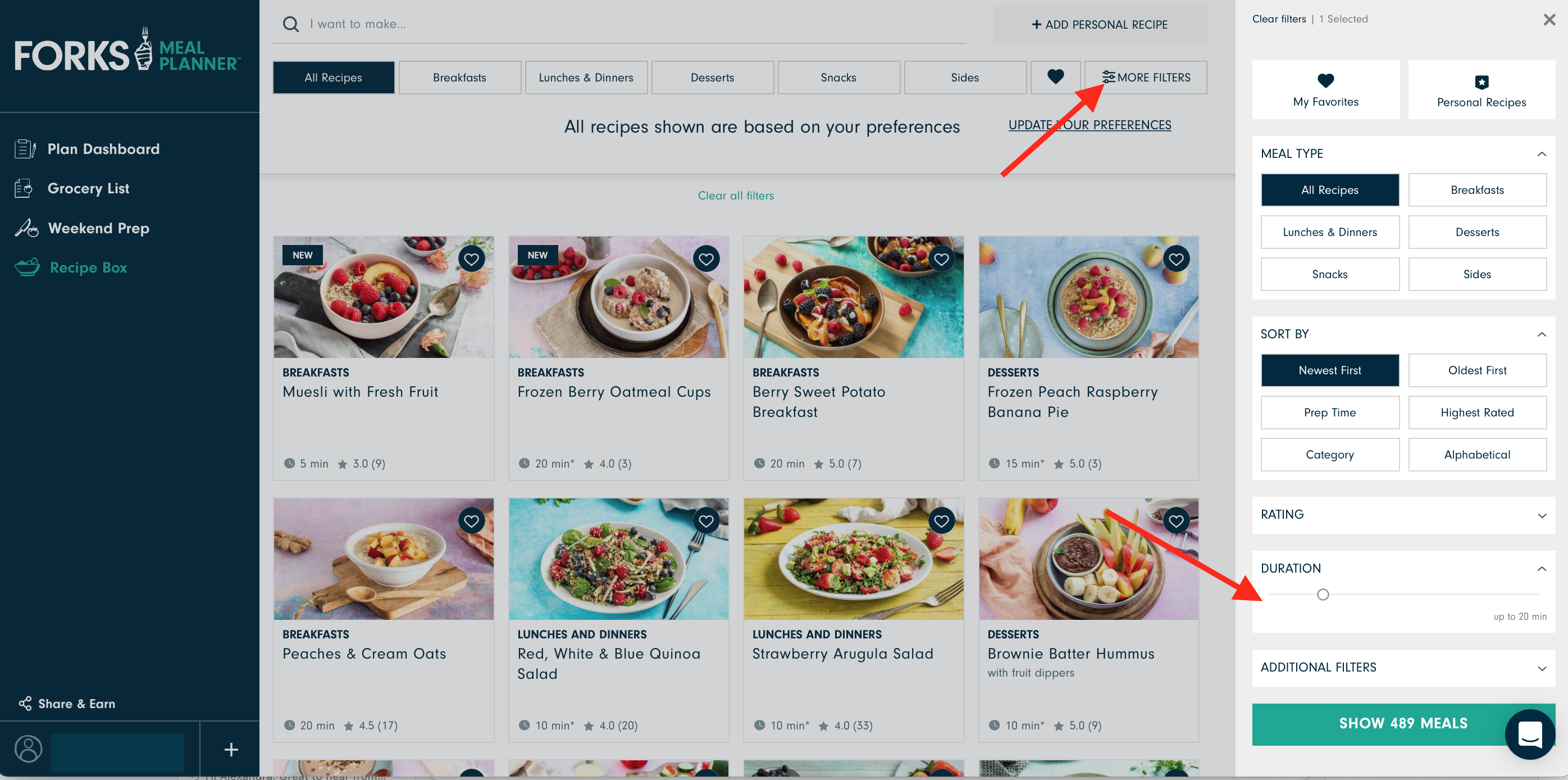 In addition, you'll find many recipes on the Forks Over Knives website which you can upload into your Recipe Box using the "Add to Meal Planner" button on any recipe page.
https://www.forksoverknives.com/recipes/vegan-menus-collections/30-minute-meals/
https://www.forksoverknives.com/recipes/vegan-menus-collections/30-minute-pasta-dinner-recipes/
https://www.forksoverknives.com/recipes/vegan-menus-collections/20-minute-vegan-meals-recipes/
---
---