What is the schedule for the meal plans?
Each week's default schedule will be Day 1 / Monday to Day 5 / Friday.
Every Thursday, you'll receive your "next week" meal plan, available in your Dashboard dropdown menu bar. You can then view and customize it, shop for ingredients from your Grocery List, and do any Weekend Prep tasks that are beneficial for you from Thursday through Sunday.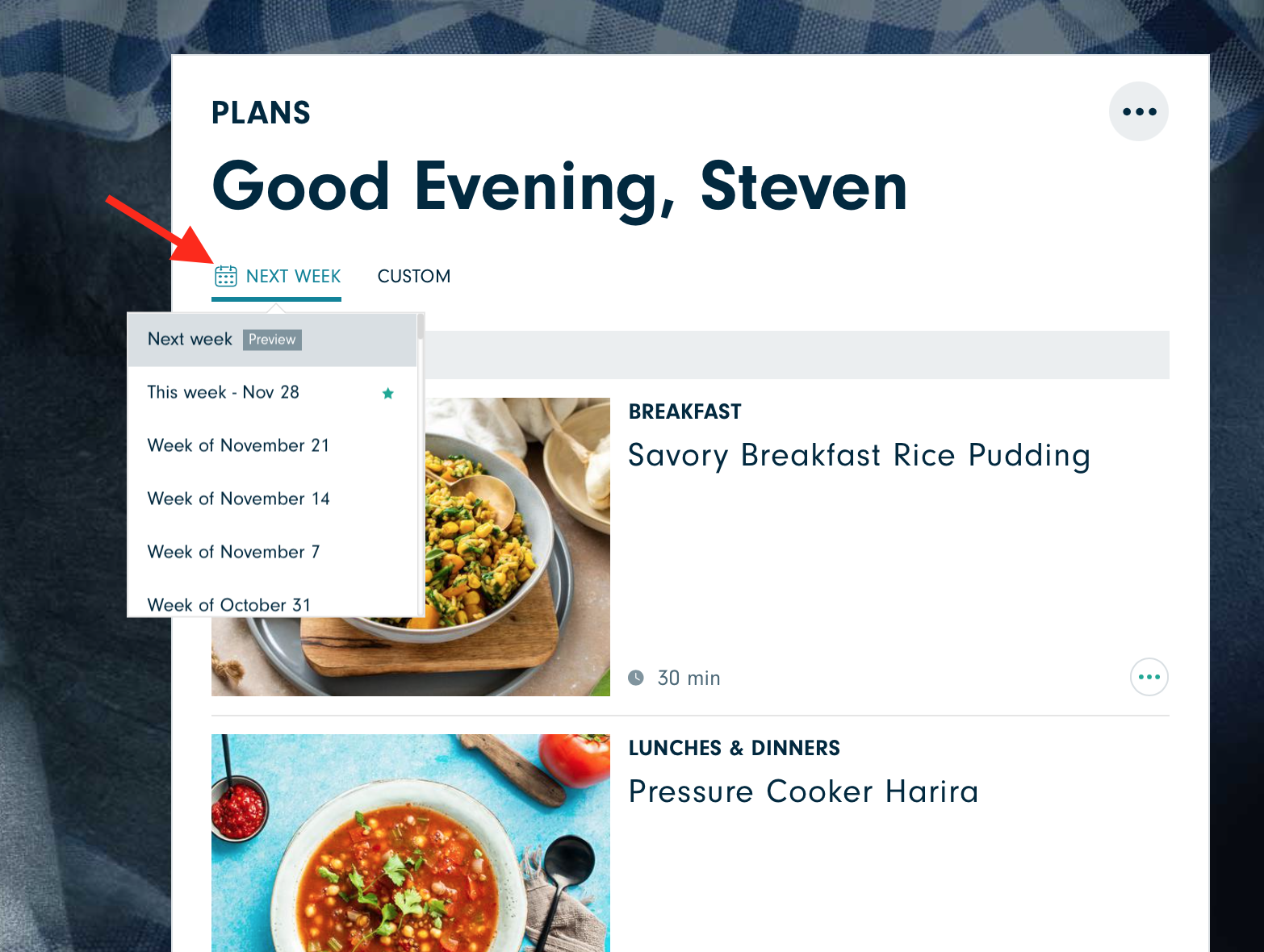 On Sundays, the meal plans will cycle in your dropdown menu bar. The "next week" menu will then become your current week's menu. You also have access to your Anytime Meal Plan (your original Starter plan), which can be flexibly customized whenever you'd like.
If you wish to add a Day 6 and/or Day 7, you may do so from the bottom of your meal plan, selecting recipes for those days using the +Add Recipe button.
The good news is that you can follow your own personal schedule because of the many flexible options that Forks Meal Planner provides!
(1) Working one week behind. You can still then follow the overall released default menu (with any additional customizations), but you can shop for it, prep for it, and start your weekly meals with it on whatever days work best for you.
(2) You can use your Anytime Meal Plan flexibly. You'll be customizing your menu completely, but there is no set schedule connected to your Anytime Meal Plan.
(3) Create and use a custom meal plan. You can label and save these plans specifically (i.e. Winter Soups, Summer BBQ, Holiday Gathering, Favorite Breakfasts).
---
---