Using Amazon Fresh for grocery delivery
If you have a free trial Amazon Prime membership or a premium Amazon Prime membership, you can use Amazon Fresh for convenient grocery delivery with your premium Forks Meal Planner account! On your Grocery List page, you can click the "Buy on Amazon Fresh" button to transfer the list to your Amazon Fresh shopping cart.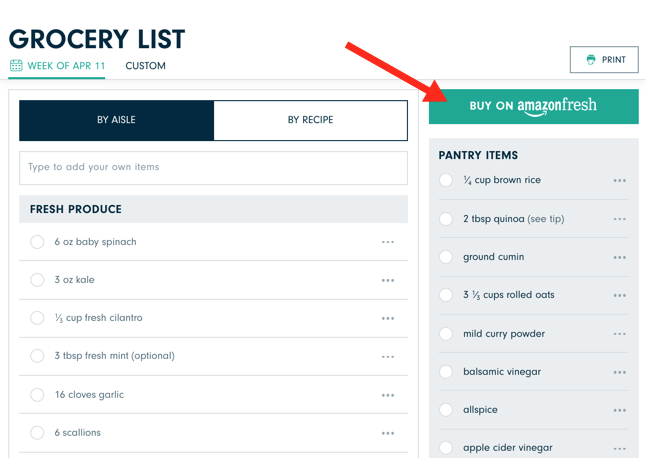 Please note that Amazon only allows the first 45 unique grocery items to be carried over into your Amazon Fresh account. Add these to your cart and check them off of your Forks Meal Planner Grocery List (the same process as if you were going shopping).
Then, you can click the Amazon Fresh button again to bring over the next batch of ingredients. In most cases, it will need only two clicks. You can add these to your cart and proceed from there.
Amazon Fresh also has a limit of 75 unique items per purchase, so you may have to make two separate orders (depending on the total number of ingredients).
---
---