Changelog of Updates
December 03 2019
You can now sign into your Forks Meal Planner account with Google!
Added a warning that Amazon Fresh is temporarily unavailable. Unfortunately Amazon broke their 3rd party integrations a couple of weeks ago, we've been trying to reach them to request a timeline on a fix
Laying the groundwork for our upcoming iOS & Android apps. Join our Facebook Group to participate in the beta!
---
November 11 2019
Recipe Box search bug fixes
---
November 06 2019
Performance improvements for Printing
---
September 10 2019
By request: You can now view the ratings count on recipes, to see how many users have rated a recipe (ratings shown after a count reaches 3 or greater).
---
August 19 2019
Improvements to filtering in Recipe Box
Updated onboarding tutorial
Improvements to plan selection page
Bug fixes
---
July 31 2019
Bug fixes & performance improvements
---
July 9 2019
Improvements to 'Add Personal Recipe' function. You can now add your own custom units, and mix imperial, or metric measures in a recipe.
UX improvements to search in Recipe Box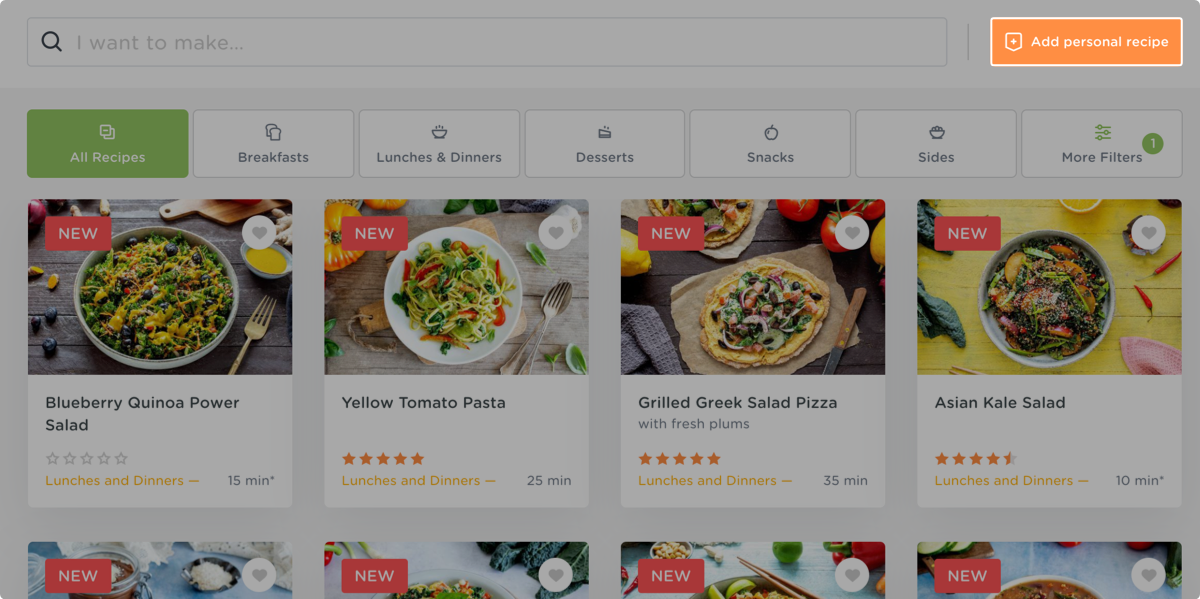 ---
July 3 2019
---
July 1 2019
You can now add select recipes from ForksOverKnives.com to your meal planner! Just click 'Add to meal planner' on a supported recipe page to add it to your meal plan, we will automatically adjust servings based on your plan settings.
Facebook login & registration enhancements.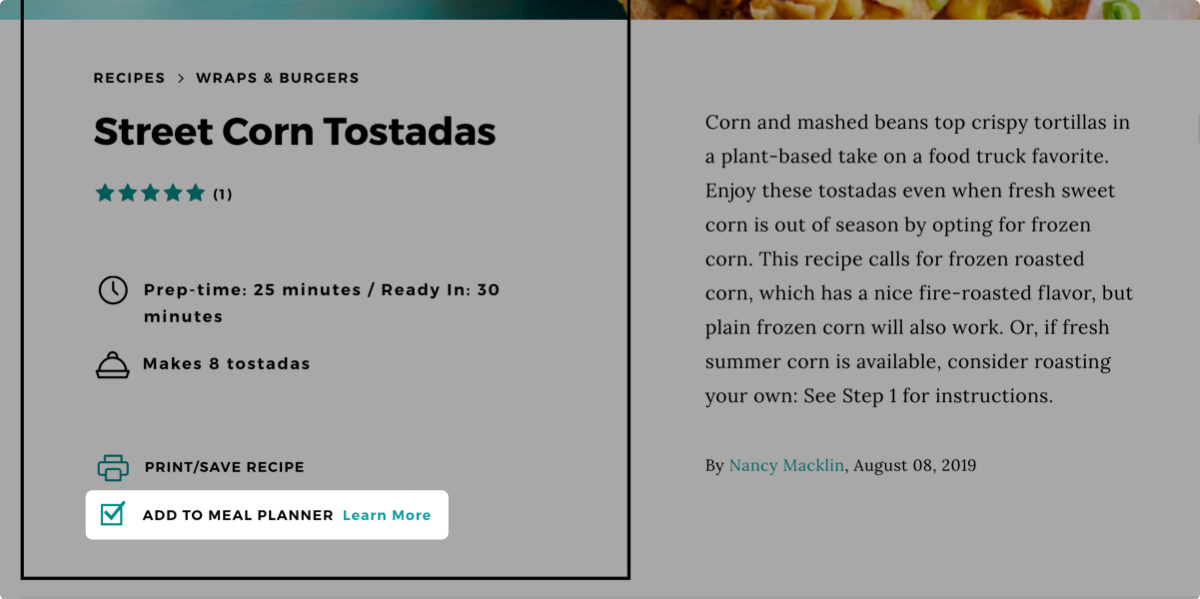 ---
June 20 2019
Facebook login & registration enhancements.
---
June 14 2019
Refer-a-friend enhancements
---
June 12 2019
You can now add notes to Weekend Prep! 📝

---
June 05 2019
Major rewrite of the meal planner application. You should see improved performance across the board, and a new design for Weekend Prep.
Ability to add personal recipes. You can now add your own recipes to the meal planner, just click on 'Add personal recipe' to get started.
Improved Recipe Box Filtering, to help you find faster meals.. faster!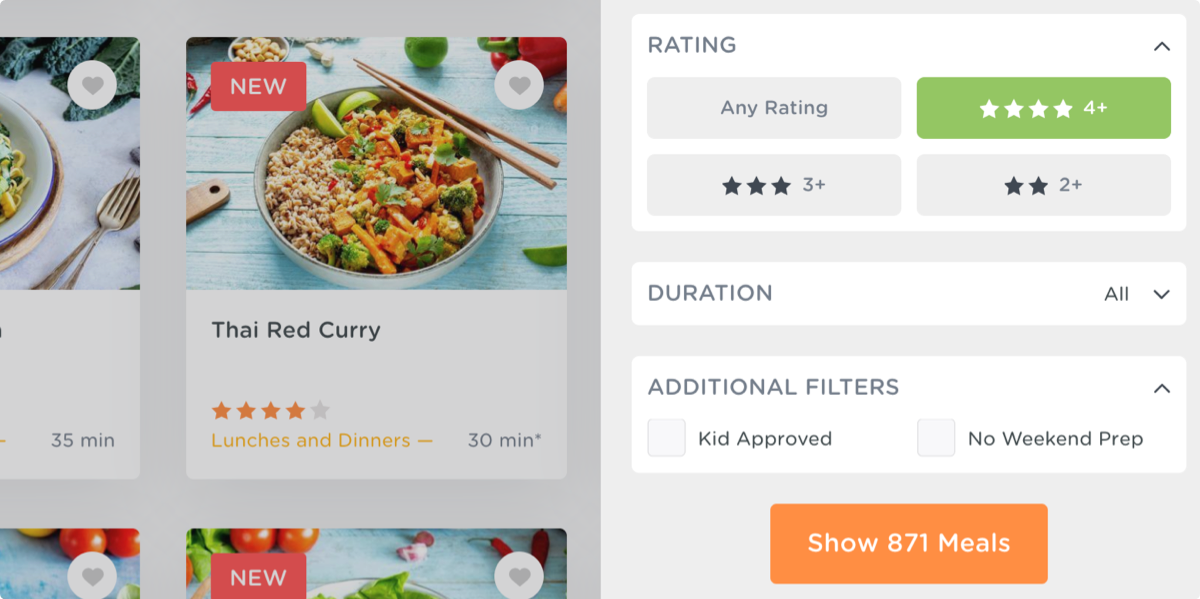 ---
Wednesday, November 14
Major update to your meal planner dashboard & grocery list!
Dashboard- You can now add an optional days 6 & 7 to your meal plan 🙌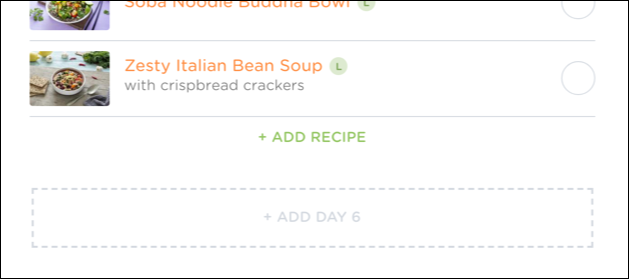 - You can drag and drop recipes between any day, re-ordering recipes as often as you like! ⏫⏬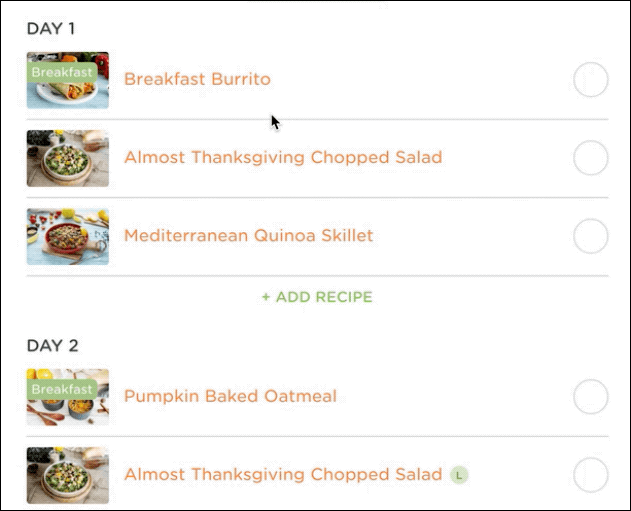 - We will now let you know when your leftovers are scheduled too far from the original meal 🍜

- Speed and performance improvements
Grocery List- You can add custom ingredients to your grocery list 🥑🍅💡

- You can also now also edit ingredients in the list, for instance if you already have two bell peppers, enter this into the list and it will adjust automatically! 👊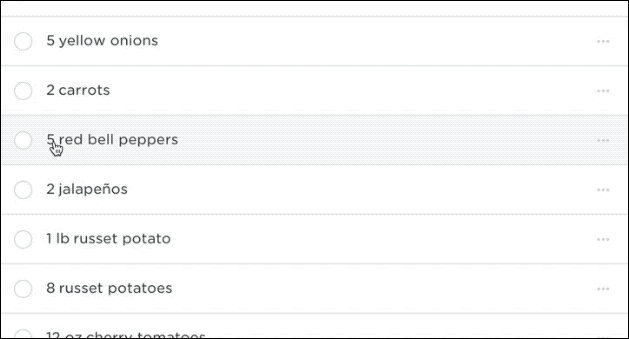 - We now also group items that have already been shopped to keep your grocery list easy to scan 👀

-Monday, November 05
- Fixed an issue that would cause the meal planner not to load in older browsers (i.e. Safari on iPad Mini)
Tuesday, October 23
- You can now add comments on recipes, and read tips and suggestions from other members!
Tuesday, September 11
- When viewing the grocery list 'by recipe', the recipes are now sorted by the date they appear in your meal plan.
Monday, August 24
- Addressed printing issues affecting certain groups of users.
Monday, August 6
- Adult and Child portion sizes can be set independently- Added flexible servings sizes, which allow users to set as many serving sizes as desired on all recipes- Added notification that alerts users if their leftovers are scheduled too many days away from original meal
Tuesday, July 10
- Updated navigation bar- Improved printing of grocery lists
Tuesday, May 29
- Improved scrolling on recipe pages
Tuesday, May 15
- Updated Recipe Box design with improved filtering- More prominent display of recipe ratings and favoriting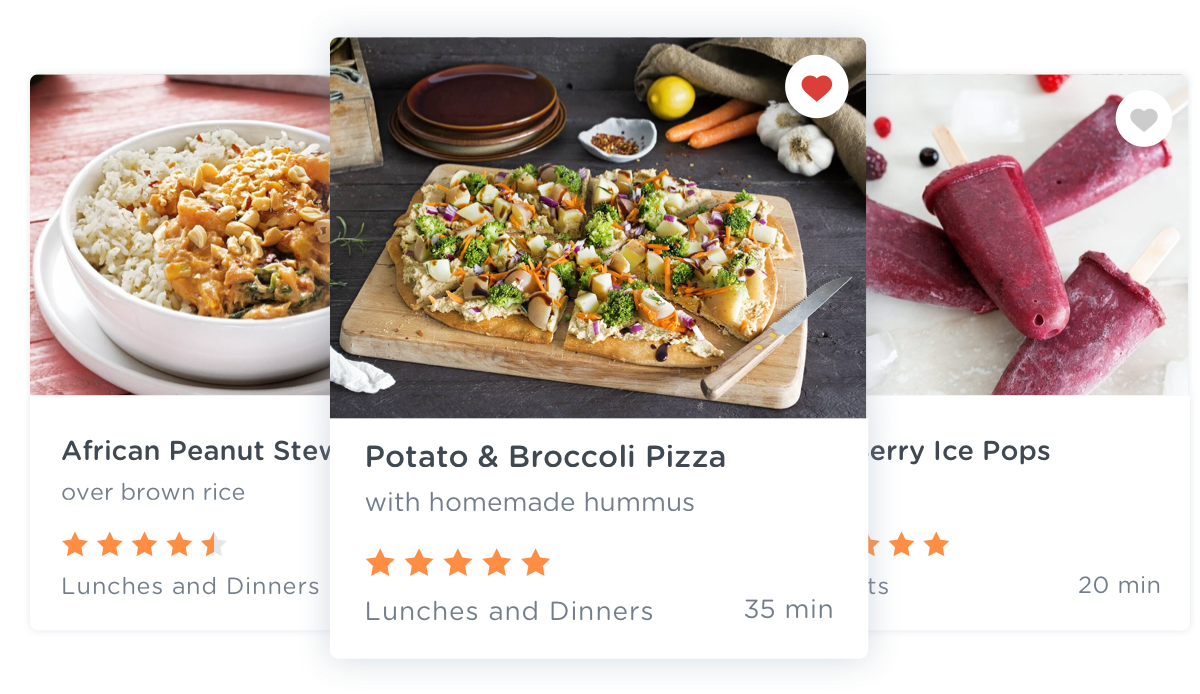 Wednesday April 11
A second round of printing adjustments based on your feedback.
- Adjusted order of printed elements. Order is now plan, then grocery list & recipes.- Smaller QR Codes. If QR codes are disabled, credit text is placed to the bottom of the left column under the storage tips, not in a dedicated section.- Reduced margins of printing documents so more of a recipe can fit on a page- Disabled recipe tips by default- Fixed an issue where recipe text may be cut off at the bottom of a weekly plan
-
Wednesday April 06
Major printing update! You can now print photos, tips, nutritional info and handy QR codes to easily access recipes from the printed page.
-
March 13, 2018
Fixed water rounding fractions in weekend prep.
-
March 05, 2018Bugfix: A fix for some edge-case users that were not being automatically upgraded after choosing a premium plan.
-
February 26, 2018
Recipes now show the suggested serving size.
-
February 20, 2018Fixed water fractions incorrectly showing in recipes.
-
February 09, 2018
Updated maintenance page design. Fixed onboarding tooltips that were not displaying when a new user signs up.
-
February 08, 2018
Fixed a bug that would allow 3, or 6 servings that could cause frontend to hang.
-
February 06, 2018
Firefox bug fixes
-
January 31, 2018
Added the ability to print tips on recipe pages.
Pantry items are now also grouped buy hidden aisles in the list.
-
January 23, 2018
Added ability to search for meal types in search (i.e. Breakfast, Lunch)
-
January 19, 2018
Bugfix to address issues where some members were note receiving emails.
-
January 15, 2018
Added the ability to provide feedback on recipes. You can now provide detailed feedback on a recipe with the team.
IE11 bugfixes.
-
January 06, 2018
Bugfix to ensure author credits are shown on all recipes.
-
January 05, 2018
Fixed a bug that would lose the configuration of the sample meal plan when upgrading to premium membership.
-
January 4 2018
Added referral program - you can now earn $15 for every friend that you refer to the meal planner. Click here to join or learn more details.
---
---