Changelog of Updates
Wednesday, November 14
Major update to your meal planner dashboard & grocery list!

Dashboard
- You can now add an optional days 6 & 7 to your meal plan 🙌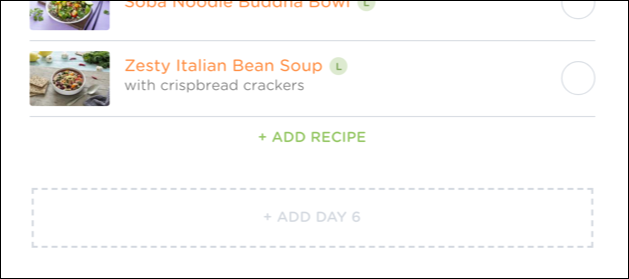 - You can drag and drop recipes between any day, re-ordering recipes as often as you like! ⏫⏬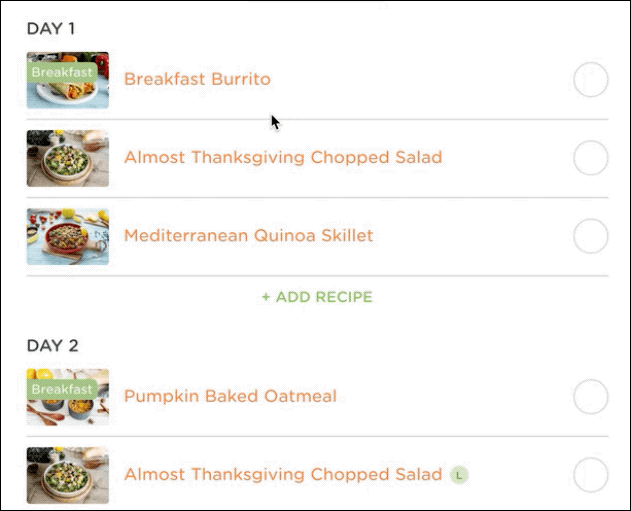 - We will now let you know when your leftovers are scheduled too far from the original meal 🍜

- Speed and performance improvements
Grocery List
- You can add custom ingredients to your grocery list 🥑🍅💡

- You can also now also edit ingredients in the list, for instance if you already have two bell peppers, enter this into the list and it will adjust automatically! 👊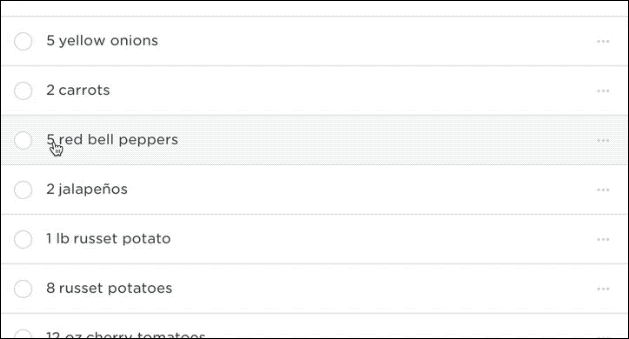 - We now also group items that have already been shopped to keep your grocery list easy to scan 👀


-Monday, November 05
- Fixed an issue that would cause the meal planner not to load in older browsers (i.e. Safari on iPad Mini)
Tuesday, October 23
- You can now add comments on recipes, and read tips and suggestions from other members!
Tuesday, September 11
- When viewing the grocery list 'by recipe', the recipes are now sorted by the date they appear in your meal plan.
Monday, August 24
- Addressed printing issues affecting certain groups of users.

Monday, August 6
- Adult and Child portion sizes can be set independently
- Added flexible servings sizes, which allow users to set as many serving sizes as desired on all recipes
- Added notification that alerts users if their leftovers are scheduled too many days away from original meal

Tuesday, July 10
- Updated navigation bar
- Improved printing of grocery lists

Tuesday, May 29
- Improved scrolling on recipe pages

Tuesday, May 15
- Updated Recipe Box design with improved filtering
- More prominent display of recipe ratings and favoriting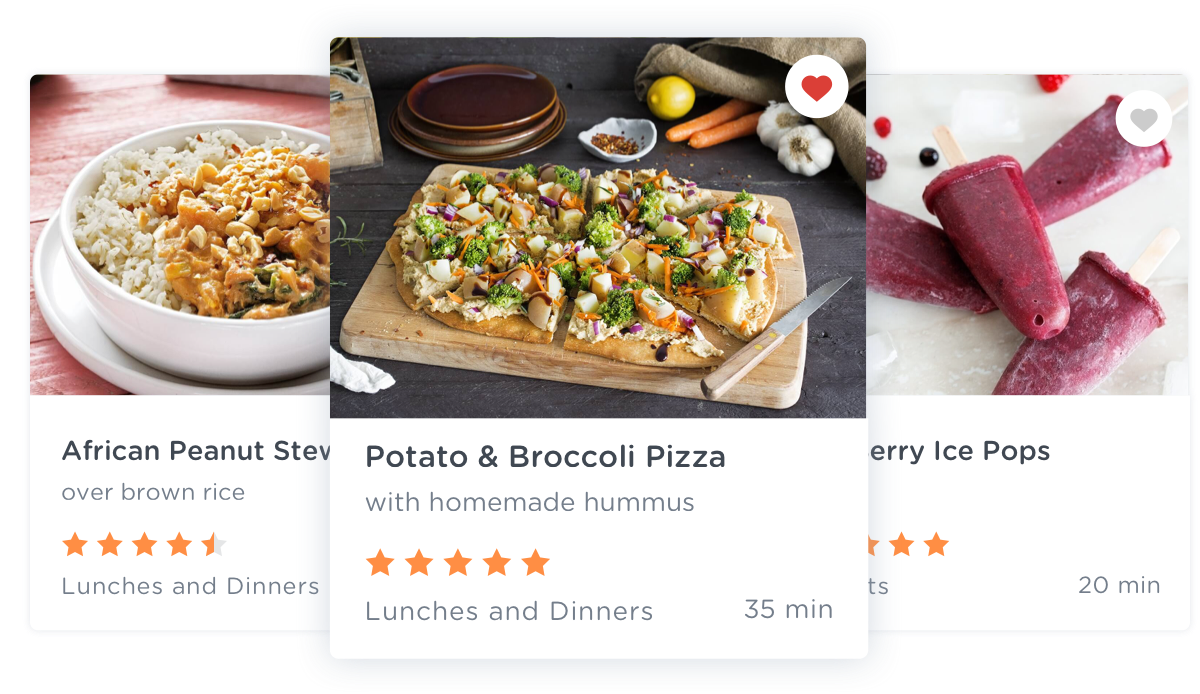 Wednesday April 11
A second round of printing adjustments based on your feedback.
- Adjusted order of printed elements. Order is now plan, then grocery list & recipes.
- Smaller QR Codes. If QR codes are disabled, credit text is placed to the bottom of the left column under the storage tips, not in a dedicated section.
- Reduced margins of printing documents so more of a recipe can fit on a page
- Disabled recipe tips by default
- Fixed an issue where recipe text may be cut off at the bottom of a weekly plan
-
Wednesday April 06
Major printing update! You can now print photos, tips, nutritional info and handy QR codes to easily access recipes from the printed page.

-
March 13, 2018
Fixed water rounding fractions in weekend prep.

-
March 05, 2018

Bugfix: A fix for some edge-case users that were not being automatically upgraded after choosing a premium plan.
-
February 26, 2018
Recipes now show the suggested serving size.

-
February 20, 2018

Fixed water fractions incorrectly showing in recipes.
-
February 09, 2018
Updated maintenance page design. Fixed onboarding tooltips that were not displaying when a new user signs up.
-
February 08, 2018
Fixed a bug that would allow 3, or 6 servings that could cause frontend to hang.
-
February 06, 2018
Firefox bug fixes
-
January 31, 2018
Added the ability to print tips on recipe pages.
Pantry items are now also grouped buy hidden aisles in the list.
-

January 23, 2018
Added ability to search for meal types in search (i.e. Breakfast, Lunch)
-
January 19, 2018
Bugfix to address issues where some members were note receiving emails.
-
January 15, 2018
Added the ability to provide feedback on recipes. You can now provide detailed feedback on a recipe with the team.
IE11 bugfixes.
-
January 06, 2018
Bugfix to ensure author credits are shown on all recipes.
-
January 05, 2018
Fixed a bug that would lose the configuration of the sample meal plan when upgrading to premium membership.
-
January 4 2018
Added referral program - you can now earn $15 for every friend that you refer to the meal planner. Click here to join or learn more details.
---
---